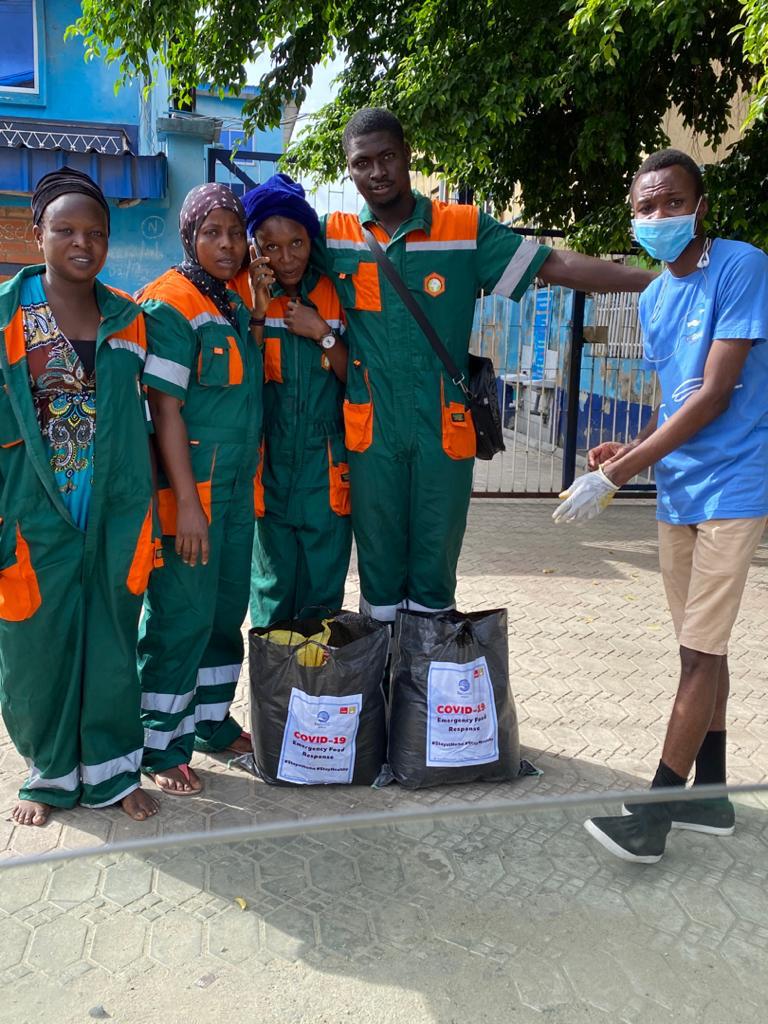 In the last few months, many countries around the world have responded to the COVID-19 global crisis by restricting movement and enforcing lockdowns to curb the spread of the novel coronavirus.  In low-income countries like Nigeria, where many households depend on a daily income to cater to their day-to-day needs, most families do not have the means to stock up on food and other essential items in preparation for the lockdown.
Now, communities in which no household has witnessed a coronavirus victim, find it hard to believe in the existence of COVID-19. They believe the idea of it is made up to stop them from going to make their daily bread. Practising social distancing in such communities becomes difficult since breadwinners are bent on going out in search of food for their families, therefore dismissing the lockdown guidelines. The risk of hunger inevitably affects curbing the virus in many ways, in addition to weakening their immune system, exposing them to nutrition-related sickness and the coronavirus itself.
In response to the hunger crisis faced by these communities before they are hit with the COVID-19 disease, DoGood Africa Foundation set up a fundraiser in order to provide relief to households in Shomolu area of Lagos State. A goal of NGN1.5million was set to provide emergency food relief to 120 households. The relief packages would contain Nigerian staple food items including rice, beans, gari, Semovita, palm oil, vegetable oil and other spices enough to feed a family of at least 4 members for at least a period of 2 weeks, assuming they had 2 full meals per day. 
The fundraiser ran for a period of 10 days and the NGN1.5 million goal was surpassed by NGN300,000, enough to provide for an additional 30 households to the 120 households initially planned. After raising NGN1.8 million in funds, the team procured food items for 150 households. To avoid the rowdiness that most programmes and other non-profits have faced in the distribution of relief packages, DoGood Africa foundation adopted a door-to-door delivery method, visiting houses within the Shomolu axis. To almost completely eliminate giving multiple beneficiaries from the same household, the distribution team decided to target women averagely aged 55 years as beneficiaries for their various households. This organized method was welcomed by the communities where the distribution took place within 2 days; 58 and 92 packages distributed respectively. The distribution of these relief packages to these communities in Shomolu will fight the hunger crisis faced in the community and will also enhance the communities' ability to follow the lockdown and social distancing guidelines, enabling Lagos to flatten the curve in order for breadwinners to go back to work. 
Since DoGood Africa completed the COVID-19 Emergency Food Response, more attention has been drawn to the organization for partnerships on future social impact projects. This is a call to action to tackle hunger and address food security as a critical part of the response to end the pandemic.